 Get your tubs to our pubs!
Greene King are running 'Tub2Pub', a recycling campaign to raise money for Macmillan Cancer Support and recycle plastics.
From 1 - 31 January, their pubs, restaurants, and hotels will accept your clean and empty:
Confectionery tubs
Biscuit tubs
Cracker tubs
Must be clean,
5/PP grade plastic
Look for this logo!
We're all guilty of indulging in chocolate, sweets and crackers over the festive period, and in the UK we are buying tens of millions of these plastic tubs every year!
Make sure your tubs don't go to waste and bring your clean, empty plastic confectionery and cracker tubs to any Greene King site from 1 - 31 Janury 2022 to be recycled. The only thing you need to make sure of is that it has the 5PP logo on the bottom.
Simply leave your tubs with a Greene King staff member at the bar or welcome station within one of their locations.
After 31 January, all tubs will be collected and taken to a plastic reprocessing centre where they're shredded, before being sold onto plastic manufacturers to use in place of virgin plastics. All money raised from the sale of Tub 2 Pub plastics will be given directly to Macmillan Cancer Support.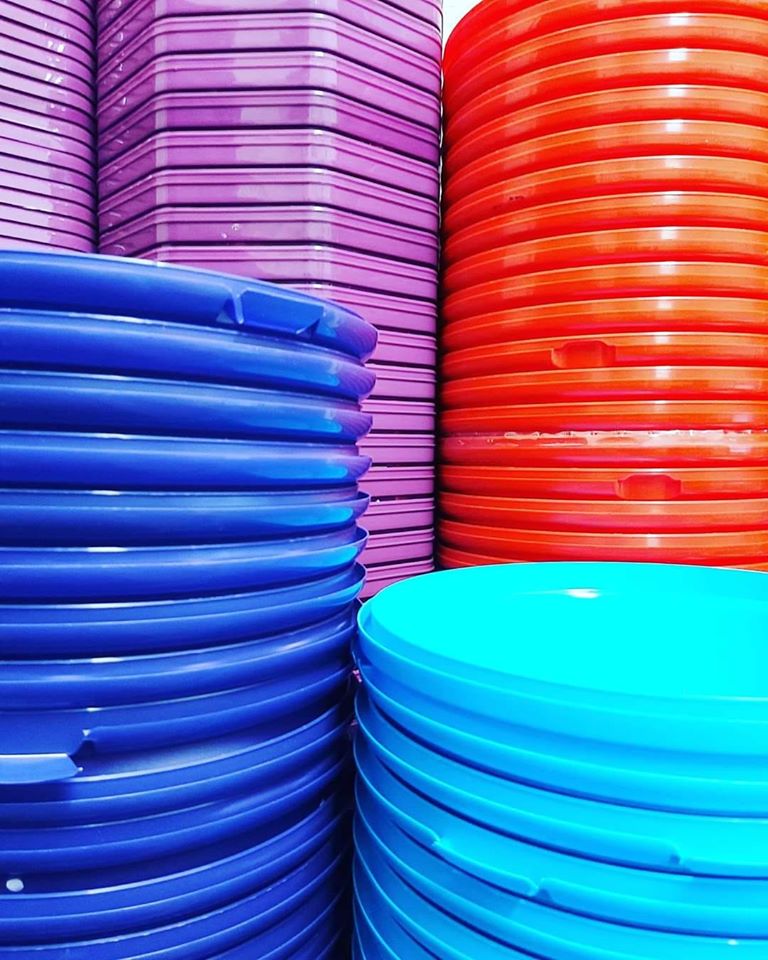 To find your local Greene King establishment taking part, use our pub finder here.
Tens of MILLIONS
of plastic tubs are sold
in the UK
EVERY YEAR
Recycle your plastic
tubs and raise funds
for charity with
Tub 2 Pub
We'd love to see
your tub stacks,
tag us!
#Tub2Pub
Our Chosen Charity
Our Chosen charity, Macmillan Cancer Support, is one of the largest British charities and provides specialist health care, information, and financial support to people affected by cancer. It also looks at the social, emotional, and practical impact cancer can have, and campaigns for better cancer care. To read more about Macmillan Cancer Support, please click here.
Covid-19
All Greene King locations taking part are following the current Covid-19 government guidelines and will be working safely to ensure that the risk of infection is prevented within their premises. To make this happen Greene King also need your contribution, so when taking your tubs in, please sanitise them first. To view the current UK Covid-19 guidelines, please find them on the UK Government website.
FAQ
Will it cost me anything?

No, dropping off containers is completely free.
What's in it for me?

By dropping off your containers, you will not only be helping the environment by aiding the recycling of hard-to-recycle plastics, but you will also be helping us raise money for charity.
What do I need to do with my tubs before I drop them off?

Please ensure your tubs are clean, empty, and sanitised before taking them to a Greene King location.
Where do I drop my containers off to?

The area where you drop your containers off to will vary at different pubs so just make sure to ask a member of staff! Due to Covid-19 pubs will be trying to minimise touch points within their premises so all you may need to do is hand them over to a member of staff who will make sure to wash their hands after and we recommend you do too.
What type of tubs do you take?

Any tubs that contain the 5PP logo on the bottom. (See Above)
How do Greene King store the containers?

Your containers will be kept in indoor and outdoor storage areas and as they're plastic, they can be kept outside but stacked upside to keep out rain and other contaminants.
Do Greene King make any money from this?

No, all money raised from the sale of Tub 2 Pub plastics goes directly to Macmillan Cancer Support. The only profit they may receive is if you decide to have a meal and drinks while you're there!
How are the containers recycled?

Devon Contract Waste and co-cre8 will collate all the plastic containers before sending to DCW Polymers where the containers are shredded before being sold to manufacturers where they are made into recycled products. All the profit money from the sales will be given to our chosen charity, Macmillan Cancer Support.
How do the logistics work?

Greene King is collecting tubs on behalf of Devon Contract Waste and co-cre8 who are responsible for the collection, recycling, and sale of the plastic tubs. All tubs will be collected in February 2022 from each drop-off location across a couple of days. Routes will be carefully planned for the collection drivers to help minimise the amount of road miles.